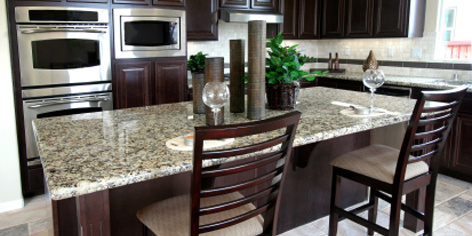 California Solid Surfaces - Countertop Repairs
Serving all of California
Repair
At California Solid Surfaces our repair services are second to none. Our technicians are prepared to repair a wide variety of countertop damage. All of our solid surface technicians are fully licensed and insured to perform repairs on countertops in the state of California. They can make a substantial difference to, if not completely resolve countertop repairs with the following defects: cracks, breaks, chips, pitting, burns, seam separations, edge separations, warping, stains, and bruises. Fill out our simple form to receive multiple free quotes to repair the solid countertops in your home!
Restorations
California Solid Surfaces deals solely with countertops and the issues directly related to them. Some of the more commonplace reasons we restore cabinets are included in the following: discolorations, scratched surfaces, dullness, spots, gouges, etching, swirls, marks, and scuffs.
Modifications
The professionals at California Solid Surfaces are experts in countertop modifications. They can expand, reduce, or alter the layout of your existing countertops or bath enclosures. Let us know what you are trying to do and our craftsman will do their best to make the alteration appear seamless, as if it never happened. Our local experts have years of experience to make sure your project comes out beautiful. They are verified to licensed and insured in the state of California. Fill our easy form to receive multiple free quotes. Thank you for choosing California Solid Surfaces!